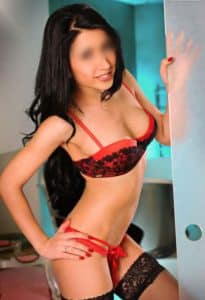 It's another recruitment drive girls. Well, we're hoping that the girls will read this. We realise that not all of you have a great grasp of English, but some do. In fact we would probably prefer to get the girls who have a better grasp of English. When it comes to offering London escort jobs, we're always going to prefer to represent those escorts that can speak a little English. It's not that we discriminate of course (and we usually take most applications), it's just that our clients like their girls to speak some English, because most of them are English themselves (or speak it well).
Have you got what it takes for one of our London escort jobs?
The London escort jobs at Allstars are not just handed out to anyone. Even when you are successfully represented by us, we're not just going to give you jobs all the time if you are unreliable. We require the best and most versatile girls in the business.
You must be aged over 18 years
You must be physically attractive
You must be pleasant company
You must have a good personality (funny, charming, attentive etc)
You must enjoy the company of a variety of different men
You must be available at short notice
You must be able to work unsociable hours
If you can tick all those boxes, then you just might be able to snag one of the London escort jobs we have going at the moment. We're always looking for good girls to keep the old gallery updated. Some of the girls on there actually don't work that often to be honest, they're just there to make it look like more than there is. We want fresh young talent to join the team!
Make sure you fill out our application on the website. We'll get back to you at our earliest convenience when we have reviewed your application.