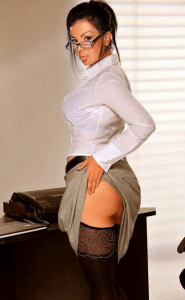 A while ago we wrote an article explaining why we only represent outcall escorts. This time we're writing an article to attract more of those type of girls to the agency. We are putting a call out for young women in and around London who want to become outcall escorts. In many respects we're looking for those who can only be outcall escorts.
Don't have an apartment? No problem!
If you don't have an apartment where you can invite your clients along, you need to be an outcall only escort. And by far the best way to get bookings when you're only offering an outcall escort service, is to list with an outcall only agency! Simple we know. If you register with an agency that offers incalls too, you're not likely to get any bookings. Our agency attracts clients looking for outcall services, because they know that's all we do!
Have you got what it takes to become an outcall escort?
If you tick any (preferably all) of the following, we would very much like to hear from you:
Aged between 18-40
Considered attractive
Friendly
Have good taste in clothes and plenty of them
Have good availability
Like spending time with many different types of men
Able to travel freely around London
All you need to do to become part of the agency is fill out the form on our website. If you are having any problems, or you just want to talk to someone instead, call us on the phone and we'll do our best to help. It's important that you realise that we offer our services to our clients for £100 an hour. Obviously your travel expenses will be paid for by your client, but you will be liable for a commission fee to the agency for getting you the booking.
Let's work together to get you the income you desire.
Escorting in London is a lot of fun and you could be doing it right now!