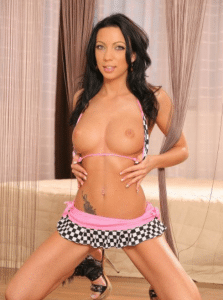 It's never hard to find escort jobs in London if you're prepared to travel. You see Allstars are always looking for new girls. We want the most beautiful young women from all over the world. We want them to not only be attractive, but we need them to be charming, with excellent conversational skills and able to entertain a variety of different men, from all over the world.
Allstars has no time for girls who can't work late, or don't like a certain type of man, or won't travel to this place or that. You need to be a versatile woman to work with us. We have some of the best escort jobs in London, but only for the right girls!
Escort jobs in London – Outcall only
The thing you need to understand first about the escort jobs in London that we have to offer, is the fact that they are all outcall. We don't really care whether or not you have a nice apartment and you want to entertain there, that's not what we do.
If you work with us at Allstars you need to be prepared to travel all over Greater London, not just Central London. You will have the use of a driver in most cases, depending on where you are going, so you'll never have any trouble getting to your client. We have a reputation to uphold, so if you can't commit to visiting clients in their homes or hotels, all over London and Greater London, it's best that you simply don't apply in the first place.
Where to apply for escort jobs in London
If you feel like you have what it takes to be a professional London escort, you need to contact us via our employment page. We review all of our applications and notify those who are successful directly. If you don't get a reply from us, you can assume that you were not successful!