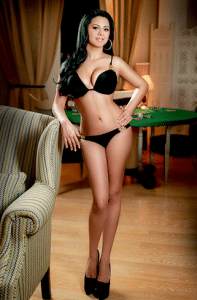 It's already autumn guys! What the hell happened to the summer? It's gone before you knew it was even there. Such is life in the UK! Well, those cold nights are rolling in and you're going to need some cheap London escort company to keep you warm, right?
A cheap London escort is cost effective
She's a lot cheaper than your energy bill in many respects! We're joking of course, but at only £100 for an hour with one of our beautiful escorts, most of you could see a couple of girls every week! We know you're all loaded. You can have them come to your flat wherever you're staying in Greater London and they'll keep you company in ways that no other will.
The best thing about booking an outcall cheap London escort is that they have to come to you. You get to stay in your home or hotel room and wait for them in the warmth! Sounds a little selfish we know, but it's one of the most popular reasons why men choose outcall escorts during the colder months.
They're quite used to it
You needn't worry about the girls however, they're well used to it. They are outcall escorts after all, they simply don't offer incall services, so they do this all the time. And don't worry about them getting cold in their skimpy little dresses etc. they'll turn up quite discreet and relatively conservative with coats etc. and they'll bring anything extra they need with them to get ready at your home or hotel. These are professional escorts we're talking about here!
Book your outcall cheap London escort
You can have it all your way when you book your companion through Allstars Escorts. You call and tell us where you are and what time you want her there by, and we do the rest. You can rest assured that she'll be there when you want her, ready and waiting for you. It's a little like Hungry House or Just Eat isn't it? Perhaps we should make an app!