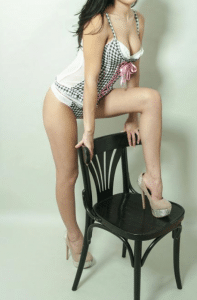 With all the changes that have been occurring here at Allstars Escorts, some people have started to put two and two together and make five! In other words they have seen our new "Elite Escorts" gallery and immediately decided that we are no longer offering companionship services at the lower rate. We are here to tell you that this is of course nonsense and we will always be the home of cheap London escorts.
Can't we do both
Because we've been in the business for so long, we have naturally evolved to cater to a wider client group. There are gentlemen out there who like to book the more expensive girls, for whatever reason, and who are we to deny these gents what they need? When we only concentrated on cheap London escorts we were often hounded by girls who wanted us to represent them, but we didn't have these types of clients. We didn't have them because we were specialising in the cheaper girls. So it has taken a while to do the transition. It meant that we couldn't take on more expensive girls until we had enough requests from our clients to warrant the switch.
Changing things is hard work
We weren't about to build a new page for any type of girl until we had enough demand, it takes a lot of work to do it. On top of this, you have to let people know about your new services via other marketing avenues, so it's not just a case of "build it and they will come!" Now thankfully we have adapted and our clients can choose which type they want: elite escorts or cheap London escorts.
Still cheap
So you see, now it should be very clear to everyone that we are still the number one agency for cheap London escorts, and will continue to be for the foreseeable future. Even with our new amended rates, we're still offering the girls at £100 an hour. See our new rates and pre-booking procedures for more information.