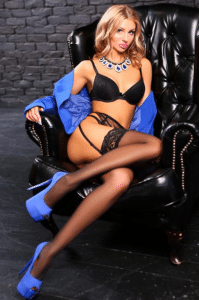 Fed up with all the hype about Friday 13th? It's not as though a mass murderer is going to rise from an ancient lake and kill everyone is it? Did you know that there are some people who won't even go outside today? That's pretty crazy if you ask us! Besides, there's so much you can do to make Friday 13th better. You can start by booking yourself an escort experience from Allstars!
Allstars escort experience
An Allstars experience is a little different to many agencies. We only offer outcall girls of course, and this is a problem to some people. It really shouldn't be though, because our outcall service is widely considered to be the best in the city if you ask our regular clients. We don't just offer cheap escorts you see (like we used to). Now we offer an elite outcall escort experience too. And this is what's making the headlines with our clients at the moment. You'd be amazed at how many of our regulars from old have "upgraded," so to speak, for our elite packages!
Turn your Friday 13th lucky with an elite escort experience
They're not as expensive as you might think you know. You should go along to the elite escort gallery and take a look at the girls and their fees. You may be very pleasantly surprised with what you find. Simone (pictured above) for example, only charges £300 an hour! And this is for an "elite" experience gents, so you can make of that what you will. What you should take away from this is that you won't get any other elite escorts in London offering their services at this price! Especially for an outcall booking (and we do nothing but outcalls!)
So go ahead and make your day the luckiest day ever with Allstars Escorts. You'll never regret a moment of your escort experience!