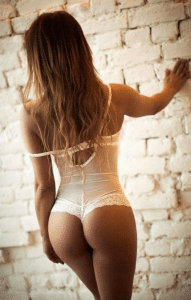 We are aware that since we have been offering incall London escort services, some of you believe that our outcall services may have suffered. We are writing this brief post today to reassure you that our outcall escort service is as good as it has always been. We continue to serve the whole of central and Great London, and even some of the surrounding areas in the Home Counties.
We still have the same number of professional drivers working around the clock to deliver your wonderful outcall escorts to your door. The girls have remained the same, and even increased in number. They work the same long hours – into the early hours – and love their jobs as much as they ever have. The beauty of incall escorts is that they do not offer effect the availability of our drivers. If anything, because we have the same number of drivers, and some of you will now prefer incall bookings, the drivers are more available than they've ever been.
Girl availability
We know what you are thinking. When a girl starts to offer incall services, she is no longer available for outcalls. This is not the case. She doesn't suddenly decide to stop doing outcall bookings. Whilst this may be true to a certain extent, you have to appreciate that if she's going to be booked, she's going to be booked. Chances are that the girl is popular anyway and would have been booked, so basically if she's not available, she's not available. It doesn't matter if she's doing an incall or an outcall.
If you are wanting to book a girl that's already busy, it's actually in your best interests (whether you want incall or outcall services) that she's doing an incall. At least this way she doesn't have to factor in her travel time from location to location, and you don't have to wait as long for her to become available.
In short – nothing has changed
So, in short, we would like to summarise by telling you that our services remain the same. The girls are still available, it's just that many of them have made life a lot easier for some of you guys. If you haven't tried one of our incall London escorts, now might be the time to give them a whirl. Or book your usual favourite as an incall, rather than an outcall and see where and how she lives. If you've never had an incall escort service before, it's a real eye opener and we're sure you're going to be very impressed.