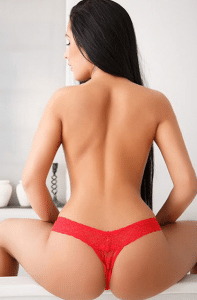 We live in a world where people are more willing to video an assault taking place, and post it on Facebook, than actually help stop it happening. We live in the "selfie" generation, whereby everyone is obsessed with their own appearance. There are riots in Paris, there are people getting all wound up in the UK about Brexit, and basically, the world is in decline. The time for common sense and reasoning seems to have left us completely. When we're more interested in celebrity culture and our own narcissistic ways, and we're prepared to pass those onto our own children, there can't be much hope left.
So what should we do? There's nothing left to do really. We just live in the moment and hope people find a way. Which is why our London escort business is doing so very well at the moment. In a world that's more and more fractured, where people feel more and more isolated, despite the advent of "smart" phones etc. a London escort can provide you with the emotional nourishment you need.
You don't have to talk to your escort
You don't have to talk about your problems with a London escort, you can simply be with her. It's as easy as that. Sometimes being around someone you barely know is enough to get some kind of respite from the chaos unfolding in the world today. And it can't hurt that the person you are with is insanely hot can it? And the girls at Allstars certainly are that!
Have your London escort come to you
The best thing about our agency is that all the escorts we represent are outcall girls and they'll come to wherever in London you are. They'll even travel to the outskirts of Greater London and into some areas of the Home Counties! You can't go wrong really can you? Not for the price these girls charge for goodness sake!