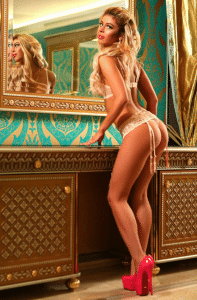 Whilst we get a hell of a lot of calls for bookings in Central London, literally all over, we're getting more and more from the whole of Greater London. Mayfair in Central London, to Dagenham in the East End, we've got it pretty much covered. This isn't as hard to believe as you think when you look at the extensive list of Greater London escorts we have now at Allstars. When was the last time you looked?
Harlingdon escorts, West Ham, Harrow on the Hill, Loxford, Barnet, Ponders End escorts and those in Primrose Hill, it doesn't really matter where they are located. You see, the point is, our girls are all over Greater London, and mostly all of them have drivers who work with them, or they use our drivers to get them around. So you can count on them getting to where they need to go, and getting themselves there on time. If you want someone fast however, it would be a good idea to call us and allow us to recommend a girl who is actually in your area, or at least not too far from you.
Even further afield
We represent Greater London escorts in every region, and what's even better than this is that we can sometimes get into the Home Counties areas too. Essex, Suffolk etc are not a problem for us, all you need to do is call and ask. We'll soon tell you whether or not we can get a girl to you in time or not. If they're located on the very outskirts of Greater London, and they're available, chances are that it's very likely indeed!
Why not go and browse all the ladies we have on offer and choose a few that you like, not just one. That way, when you call, you are much less likely to be disappointed.