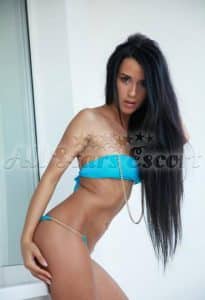 We are aware that we've probably mentioned this before at some point or other. But the thing is, we like to look after our clients and this is something we think that you need to be constantly reminded about. Not all escorts are good! We don't like saying it, but it's true. And they're not all what they seem to be at first impression. We're writing today with another warning about independent London escorts.
Independent London escorts
Now you all know the type of websites you're going to find these girls on. Adultwork and Vivastreet and places like that are the most common. But you'll also find them on the larger escort directories too like Adult Guide to London and London Escort Guide etc. Don't be fooled because these directories look nice. They can't possibly check out all the girls that advertise with them there, so you are as likely to get into difficulty with them as anywhere else.
Basically when you book independent London escorts you're rolling the dice. They could be anybody, let's face it. At least with an agency, they send in pictures, our drivers get to meet them and stuff actually happens before they turn up at your door. We wouldn't let any girl who didn't look like her pictures show up for a booking!
But this sometimes happens with independent girls. Some of them even have the audacity to steal photos of other girls, from agencies or elsewhere and use them as their own. They know that many clients won't question too much because they're nervous, or just plain horny! This is a problem in this business that we don't like. Which is why we are appealing yet again to you to book from agencies if you can.
Don't get ripped off
If you insist on booking independent London escorts, please do yourself a favour. Never enter into an incall apartment until the girl has shown her face from behind the door. It's just not worth it guys. You could be victim of bait and switch, and once you're inside, you may find her difficult to deal with if you want to refuse to pay her. Bait and switch by the way, is the process by which an escort uses a picture of another girl to "bait" you, and then she switches for herself when you meet.