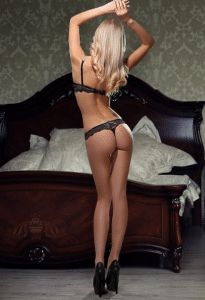 You get to meet lots of new people when you pursue an escorting career. It's an exciting and rewarding career in so many ways you wouldn't believe it. The clients we have like to take you out to dinner or for drinks etc. as well as have you come to visit them in their homes and hotels where they make you feel comfortable and you are able to have lots of fun together. What's even better is that you get paid for doing it!
Why is it good to be a cheap London escort?
Because you get plenty of work! It's relatively simple when you think about it. You could be a high end escort if you want and charge £600 or more for an hour of your time, but you're not likely to get many bookings. Plus the fact that you have to get yourself listed with a high end agency in order to get the clients with that sort of money. Some of those high end agencies are really choosy about who they take. We're not saying you wouldn't get in, but you'd probably have to get a load of professional photos and such done before they'd even consider it.
A cheaper escort gets a lot more work, you can trust us. We know what we're talking about. If you're charging £100 an hour you'll get lots of work! This is the price that most guys are willing to pay. The evidence of this is in the fact that we are always busy at Allstars Escorts. Look at it this way, would you rather have one booking a week for £600 or would you rather have 10-20 bookings for nearly £2000? You could of course do more, it all depends on your availability.