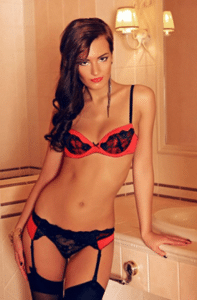 This is a post for all of you guys who are even contemplating booking an escort from Adultwork.com. We have more than a little experience in this area. This is because we hear some of the horror stories and complaints from our girls. Not that they use Adultwork of course, they just hear the complaints from their clients who have used it, and then subsequently learned the error of their ways and chosen to book through us instead.
It's  never easy for our girls when they hear complaints because they somehow feel as though they need to do an extra good job to compensate for these awful Adultwork girls! It's not up to them really is it? It's just that they are all so dedicated to their careers that they automatically want to make things better!
What happens through Adultwork?
We're not saying that there aren't a number of really good escort service providers on there, but if you are looking at the lower end, cheaper escorts, you may find that the service isn't as you expect. Sometimes even the girl won't be what you expect, and that's never  a nice experience. We would just like to take a moment here to ensure you that all the girls we represent are indeed the girls you see in the pictures.
Service quality
We won't go too far into this, mainly because we choose to not associate ourselves with exactly what our girls (or any others) do when they are on a date with a client. Suffice to say that some of the girls on Adultwork have basically been telling those who enquire that they do everything! And then when someone decides to book, based on what he has been told, they soon realise that it was a lie. Trouble with the escort business is that you can't go and complain to anyone about it really. So the girls get away with it; that's why they do it!
Our services
We're not going to lower ourselves to begin listing "services" on each of our girls' profiles. We're above that, and we'll tell you why. Why on earth would we pretend to know what any individual escort might be prepared to get up to with her client, or even want to do? Even is she told us the "services" she is happy to offer her clients, we're not going to publish them. If we don't publish, or even know about them, a client can't go along expecting this and that and then come back to us to complain they didn't get it. And to be honest with you, we're happy with this arrangement.
If you choose not to use our agency because we don't tell you this, then so be it, there are plenty of clients that will use us. At the end of the day, you pay your money and you take your chance, that's the name of the game. All we can do is promise that the girl who you book is the girl in the pictures, and that she is professional, friendly and keen to please.