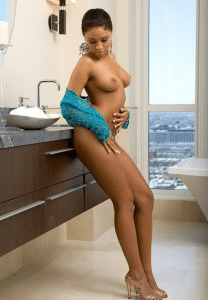 The first thing we want to talk to you about is your Christmas booking. If you have a particular girl in mind this Christmas, you will really need to get your bookings in as early as possible. We will of course have plenty of girls available to you this year, as with any other year, but we're talking about that one special girl in particular you may have your eye on. You have to understand that it's a holiday for your Christmas London escort too, and she may well want to go visit friends and family in another part of the world.
Buying gifts for your Christmas London escort
The first thing that springs to mind when people ask us about buying their London escorts at Christmas present is that it's a very sweet and kind gesture indeed! It's not obligatory to buy gifts for your escorts, but it really is kind. You'd be surprised actually, there are quite a lot of clients that buy presents for escorts. And it's not just at Christmas time either.
The second thing we like to say to them is for goodness sake think about it, if you really are going to do it. Gifts are a very good idea, but do consider that you're booking an outcall Christmas London escort and she has to get home. In other words, don't buy her a 6' teddy bear, or anything come to think of it, that could be deemed simply impractical to carry home. This is of course especially so if they're travelling via cab very late at night or in the early hours of the morning.
What kind of Christmas gifts would be appreciated?
Firstly, it's not that our outcall escorts wouldn't appreciate the gesture of anything at all you understand? It's important that we make it clear that these girls certainly are not ungrateful in any way at all! All you need to do is "use your loaf" a little and buy them gifts that they can carry inconspicuously from your home or hotel room, and gifts that they can keep. So, basically we're talking about jewellery really, or perhaps some nice lingerie?
So, now you know!