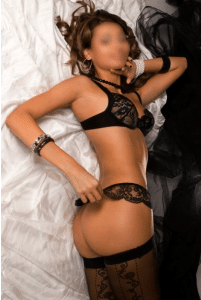 You'd be surprised at just how much this can help you. We know all about insecurities and the fact that some of you out there couldn't possibly date women in a conventional sense, or even speak to them sometimes. It's a lot to do with anxiety, but sometimes it's just insecurity or lack of confidence. However, when you get into a habit of spending time with beautiful young women, the way you are with them does eventually rub off.
London escorts can tutor you
Not in the ways of righteousness or anything like that, but they can help you when it comes to talking to women. They can (and most probably will) tell you what you're doing wrong, or how you can improve your charms etc. You know that you've scored when you book London escorts, so instantly the pressure is off you to try and dazzle them. But you can try a few moves and talk to your escort honestly about what she finds attractive in a man. What qualities does she look for etc.?
She's not your therapist
No, she's not your therapist, but London escorts can still point you in the right direction and this will subsequently improve your confidence. Just do us one favour. When you do get the confidence to go and talk to girls in bars and other places, once you get along well, don't give her £100 in cash! There are some things you don't take to regular dating from meeting with London escorts, if you know what we mean?
It could be cheaper in the long run
Although, saying that, it actually could be a lot cheaper when you think about it. You can spend a fortune on dating and getting it wrong. Why do that when you can score a guaranteed date for just £100? Dinner out with a girl and drinks etc. would cost you more than that, and you might still fall short of the final fence!