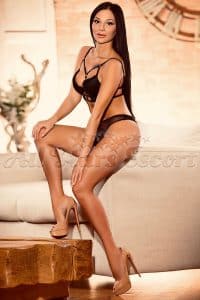 It's not just about the girl, where you go and what you do when it comes to a London escort booking. It's also about booking the right amount of time.
It's a matter of time
Let's start with an example. You book a beautiful young lady to join you in your home at 19.00. She turns up on time and all is well. But you instantly regret not booking longer with her because you just know that she's going to be marvellous. And she is! Then you have to say goodbye at 20.00. Hardly seems right does it? You've only just met her.
If you make a longer booking, you can stretch out your date to savour your time together. Perhaps not feel rushed either? That's always a good thing. Or you could perhaps cram even more into those two hours. It's entirely up to you of course, provided that your chosen London escort is in agreement.
Girls get better the longer you book them
It's a proven fact gentlemen. We've head it time and time again when it comes to our outcall escorts. One hour just isn't enough for most people. we get it if you can only afford an hour, but it will always be over too quickly, we guarantee it!
Take our advice
It's important when it comes to your London escort booking, that you get your selection right if you are planning to book for extra time. Some girls excel in this area, some do not. Some are perfect for overnights, and some aren't. Some love dinner dates and converse very well, some do not. This is why you need to trust our judgement in this area sometimes. We very rarely get a recommendation wrong when we base it on your specific requirements.