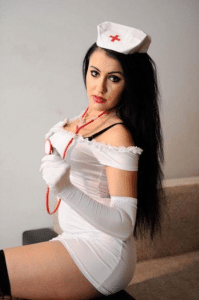 Wow! If we really knew the answer to this we'd be millionaires! However, whilst we don't have a mind control device to make your wife book escorts for couples, we do have a few ideas for you. There are actually some potential clients out there that have yet to book a London escort. They feel like it would be cheating on their partner, even though they may not be getting what they want from their relationship. Rather than leave their partner, they want to make it work. One way to inject some life into a relationship is to introduce someone else that you can both interact with.
Approaching the question
In our opinion, honesty is always the best policy when it comes to relationships. If you are one of those guys who doesn't want to cheat, yet wants to experience the thrill of booking an escort, with his partner, escorts for couples are your only option. But you have to approach your better half with the idea don't you? Put it this way, you can always drop it into the conversation and then claim you were joking can't you?
Talking about your feelings isn't always easy
We know that talking about your feelings with your partner may not always be easy. You may just be that type of couple that don't talk a lot. Remember, if you're talking about spicing up your relationship, you don't have to mention escorts for couples. You may want to approach the subject of seeing other people first and see how that goes. Some people warm to an open relationship, whereas others may find it shocking. Whilst your partner may find it shocking, it can't fail to identify that there is a problem that needs addressing. Who knows, you may even end up getting what you want from your partner alone, without the need for escorts for couples!
Involving escorts for couples
However, some partners may even initiate the idea of involving someone else. This is especially so if the idea of seeing other people doesn't appeal to them. If they don't like the idea of this, then you can perhaps approach the idea of you both sharing the company on one other person who was interested in you both. You could say it's a bit of fun, like an experiment and it needn't mean a thing emotionally. If they warm to the idea, you can perhaps suggest hiring one of our escorts for couples.
We'll leave it with you… Good luck!