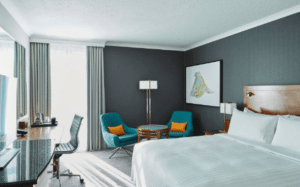 Have you got an early morning flight from Heathrow? It doesn't matter where you come from in the UK, you always seem to have to fly from bloody London – Heathrow – at some point. Well, we're here to tell you that if you have an early morning flight from Heathrow and you're travelling down the night before to stay in a hotel, you can book our Heathrow escorts to keep you company.
Dating Heathrow escorts
The best thing about booking Heathrow escorts is that you don't have to worry about entertaining them. They're the ones that are there to entertain you of course. We don't mean that you just sit there and make it hard for them, you can still make an effort, but you don't have to go all out like you would if you were trying to impress a regular girl you'd just met. This is the privilege you pay for gentlemen!
Hotel bookings
We like a number of hotels around Heathrow Airport, and our girls have been to most of them from time to time. The Crowne Plaza is very nice indeed, with a comfortable bar for drinks etc. and nice cosy rooms to invite your companion back to! The Marriot is a little more upmarket of course, but very nice indeed, as is the Sheraton Skyline. Book with any of these hotels and you'll be sure to impress the pants off one of our Heathrow escorts. They love to be spoiled, and they're very good at reciprocating your attention and affection.
If you know your flight times, book your company in advance too!
We have a new rates system here at Allstars Escorts. You can now get preferred rates when you book your companions in advance. So if you know when you'll be staying, just call us up and make the booking, even if you don't know your room number yet. We'll hold the reservation for you!