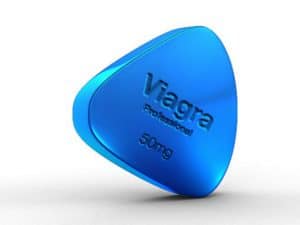 We say "for men" because apparently women use it too sometimes for something or other! We don't profess to know a lot about this, but what we do know, we'll pass it on to you.
Firstly we think that it's important to mention that not everyone who takes Viagra has erectile dysfunction. This is a myth. Lots of men take it these days as a type of enhancement, party drug to give them a better sex life. It's perfectly normal, and widely accepted.
Take your time
If you take Viagra, it's important to know that you have to take it around an hour before you believe you're going to have sex. If you take it and then immediately go to have sex, you're not going to get the full benefit of the drug. It's as simple as that!
Make sure you are stimulated
It's not magic! Viagra only works when you are with a woman and you are being sexually stimulated. So, you'll need to be with a hot girl who wants to have sex with you to start with. Kissing, stripping, touching etc. are all stimulating actions that will get the ball rolling.
Don't take too much
Once you have taken some Viagra, if it doesn't appear to be working, don't just go ahead and take more. You're only supposed to take it once a day too, so be careful, this stuff raises your blood pressure etc. so it's not to be messed about with. if it's not working, it's more than likely because you haven't got the right dosage, or you're not stimulated, or you have been drinking or taking other drugs.
These are all good things to consider if you're planning on partying with Viagra. Don't take any drugs for granted fellas, it's just not worth it you know.