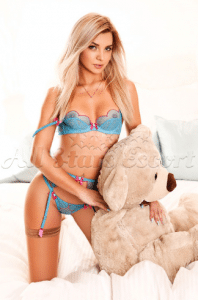 There's a lot of competition in this business of ours. But the good thing about Allstars Escorts is that we don't run up against too much of it. We generally don't like having to battle it out with other agencies anyway, and we're more than happy to have our work and our girls do the talking for us. We are happy with the way things are, and here's why.
Where the others fight!
London escort agencies are constantly fighting over their position in the search engines like Google. If you type in "London escorts" they all want to be on top. This is understandable of course. But these agencies that fight for this are usually the ones in Central London only, and those that offer incall and outcall services.
Most of them have the same girls, so it makes no difference from a client point of view, which agency he books from. Obviously the agencies are fighting for the commission. The girl is laughing anyway, since she is registered with all the agencies! It's a win win for her and her clients.
Where we differ
Where we differ is that we're not competing for that spot. Well, it would be nice to be on top for "London escort" searches, but it's not essential for our business to run successfully. We get our work because we are outcall only, and we offer these services to the whole of London and Greater London, and the Home Counties. So you see, our searches are much more focused. When people search for girls to come to a specific location in Great London, they are more than likely going to find us, and this makes us very happy indeed.
So, we're quite happy to let those Central and West End agencies fight away for the top spot, and spend a fortune on marketing etc. we'll have everyone else!