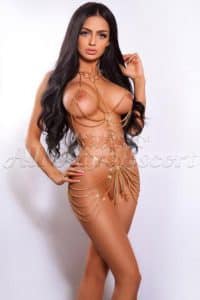 So you're on our website, you see a beautiful girl you like the look of. You want to see her and you have discovered that she has an apartment in the area you're going to be. Great, that's a start. Now you can book her. But you need to know the process right? It's as simple as calling us and booking, that's it. You can message us or email too of course, but it's always quicker to call.
Once you have chosen your favourite girl or girls, and made the call. We will then go away and book it for you. We'll have to get in touch with your girl and make sure she's ok to see you at the chosen time, at her place. You will then get what we call a "confirmation text". This means that your booking request was successful. The message we send to your phone will tell you this much. You'll also learn the address of your escort. All you have to do is go along and honour the booking. If you have any problem locating the address, all you need to do is call us and we'll help you. You shouldn't really need to these days though. With a smartphone you can find any address!
Then we never contact you again!
It's the truth, we're not going to pester you. If you want to contact us for any reason after your booking you can feel free to. We will reply if it warrants a response, but most of the time we'll just be busy with other things. If you want to share your experience however, you can always write a review of it and share it with others online. There are plenty of places to post your escort review, and you can always send it to us too.