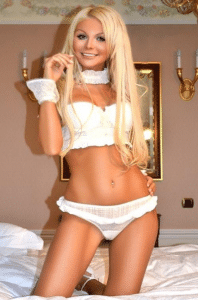 In the past we only ever offered outcall London escort services. This much should be pretty clear to anyone who has visited the website. This has been a great time for us and we have enjoyed great success. Primarily because we have offered this service all over Central and Greater London! Our dedicated team of drivers have delivered beautiful escorts to your door from anywhere in the city, to anywhere in the city.
Confusion over incalls
However, since we have started to offer incall London escort services too, there has been a little confusion when it comes to choosing the girls, so we would like to clarify a few things. Our incall services do not cover the whole of Greater London. Whilst we are sure that there are incall London escorts in practically all areas in Central and Greater London, we can't possibly have a girl in every area. Again, we can get you a girl in any part of the city, but if you want incall services, you may have to travel a little.
Need some help?
We are more than happy to help you out with your choice of course. If you let us know where you are, we can tell you where your nearest incall escort is located. And if we can't find anyone suitable for your location, you can always have an outcall service. We are certain that we will recruit more and more incall girls as more escorts realise the services we now offer and that we are a great agency to work with., Not to mention we have lots of clients too!
Out incall London escorts
They're not so far removed from the outcall escorts we have always represented in many ways. The main difference of course is that these girls have an apartment to invite their clients. It's not that our outcall escorts don't have any place to live of course, it's just that they are probably unable to have visitors, or at certain hours etc. It may well be the case that some of our outcall escorts will eventually move somewhere they are able to entertain incall bookings. Especially if they see everyone else is doing it.
Call Allstars Escorts today or visit the website and see all our London escorts to find out more