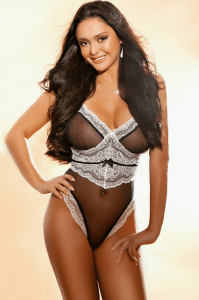 movie? Maybe a few beers? Well, you do know that you can do this with a London escort right? It's not the most unusual request we've had, or any of the girls of course. They've heard some things in their time we don't mind telling you, but sitting in with a movie, some beers and a pizza is not shocking in the least.
Most men feel the need to either get on with their booking straight away and get as much done as they can in the time they have booked, or they feel as though they have to make this massive effort to impress the hell out of the girl they've booked. Two mistakes here gentlemen. The first being that you're only going to irritate your escort if you insist on rushing her and demanding this and that within the time constraints you have. The second, you don't have to do anything at all to impress her either. Chances are she's seen pretty much everything already. A fancy dinner, a bottle of expensive champagne are all commonplace things to a London escort.
Be yourself and do what you enjoy
If you can be yourself and continue to do the things you enjoy doing, only with a girl by your side, you'll make her a very happy woman indeed. You see, these escorts like the girlfriend experience best of all, but they are encouraged and inspired more if you can actually play the boyfriend. And a boyfriend doesn't feel the need to contrive any environment and certainly doesn't boss his girlfriend around.
So why not go for it? We have long been the London escort agency you go to for outcall girls to your home. We cover all of Greater London after all. So order the pizza, buy the movie off SKY or wherever, and book your company. She doesn't have to choose the movie, but the two of you can certainly enjoy it together. Book a longer experience and have some fun. It will be more money yes, but you will see a definite difference in the quality of your time together. It's got to be worth it, even once right?