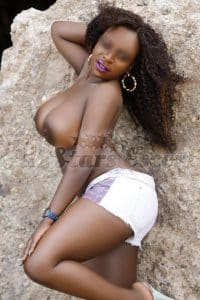 Incalls are incredibly common in the London escort industry. And now that we are offering this service at Allstars Escorts, we figured now might be the time to roll out those articles about incall bookings. This one is giving you a few ground rules about your incall bookings, and a little advice just in case you should need it.
Not all of you are veteran hobbyists, there are some that are new to this wonderful life that we call escorting. The pursuit of good times with beautiful and attentive young women will always be our business, and we will always facilitate it for our clients. So if you are new to escort bookings, an incall is basically where you go to the girl's apartment to see her. We have girls all over London (both Central London and Greater London), and you will find them in discreet, comfortable, clean and tidy apartments that are easy to locate and access. You will be given your escort's location when you have made your booking. This will be sent to you via a SMS text alert.
The basics of incall escort bookings
The basic rules of booking an incall escort are actually more like common sense. If you think about your booking as though you had been invited back to a girl's house whom you have just met on a night out, you can't go far wrong. That is if you're a decent person who doesn't take liberties of course.
Respect her home. Not all of the girls you see listed on our website actually live at the premises where you will be enjoying your incall escort booking, but most do. You must always be respectful. Do not be untidy, pick up after yourself, ask if you should remove your shoes when you enter etc.
Be respectful of her neighbours. If you are coming to see her at a late hour, please remember to be quiet and respectful. Even if you're not arriving at a late hour, it's always a good idea to keep the noise down. Sometimes these escorts occupy the same buildings as families with children, or the elderly who do not wish to be woken in the middle of the night by a drunken man seeking the company of a young lady.
Always take the shower. When your escort offers you a shower, take it. Don't come up with a load of excuses why you don't have to. Take the shower. It doesn't matter if you've literally just had one before you left your home or hotel, it will make her feel better and then you can both relax with one another.
Don't be pushy and do as you are asked. Listen to your escort. Agree the conditions of your meeting at the beginning and never, ever try to get her to do things she does not want to do. London escorts are not robots there to do your bidding whenever you want them to, they are human beings offering their companionship services of their own free will, and they command your respect.
The escort is always right
Contrary to popular belief, in the escort business the customer is not always right. It is a privilege for you to be able to spend time with these girls. And whilst you are paying for that privilege, should your escort decide at any time that your booking is over, you must always honour her wishes and leave if and when you are asked. If you really must complain to anyone, complain to us, we will follow it up. Never put your escort in an uncomfortable situation.