Are you a Londoner? Do you have your own car? Do you actually know your way around? You could be just what we're looking for at Allstars Escorts. We are currently actively recruiting London escort drivers to help our expansion and enable us to get the girls to more places, quicker and easier.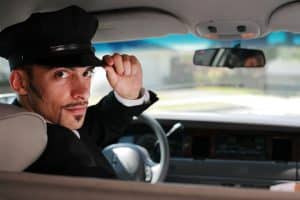 Not all the girls need the assistance of our drivers of course, and some of them are quite literally just around the corner from your location, depending on where our clients are staying, so the girls are not averse to hopping on the tube or into a cab for a quick journey. However, sometimes they're required to go places that aren't so easy to get to, or they're considerably further away. It's for this reason that they require a driver.
Escort drivers can expect some good earning potential
As with anything else in this life, if you make yourself available then you're likely to make more money. Allstars Escorts are a 24 hour escort agency, so that means we need drivers that can be available in the middle of the night and the early hours of the morning. We totally understand that you can't stay awake 24 hours a day however, no-one can! But if you tell us your availability, you would be best advised to stick to it really. This way you will get the calls more often to do pick ups and drop offs.
Be ready
When you are available we require you to be professional at all times. This means that we don't want to hear that you've been drinking or that you are high when you're driving the girls to their bookings. You might find it odd to say that, but some escort drivers believe they can get away with pretty much anything. You will need to have a full UK driving licence, be insured and have a car that's in road worthy condition and taxed etc.
No bonuses!
Some people believe that if there were to become escort drivers, that they will somehow get "special rates" or favours with our London escorts. This is most certainly not the case. We have never heard of any of the girls doing anything untoward with our drivers and we wouldn't expect to hear anything. Not that it's any of our business what they get up to, or you for that matter, but we do value a level of professionalism in this business in order for it to run smoothly. A driver needs to be equally as professional as an escort in an expanding business such as ours.
If you are interested in becoming one of our escort drivers, visit our contact page and get in touch!