Can you work unsociable hours?
Do you want to earn good money and be your own boss?
Do you want to chauffeur beautiful women around?
Do you know your way around Greater London quite well?
Can you use satellite navigation effectively?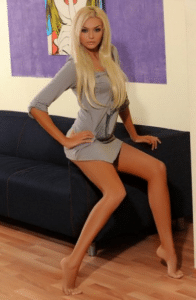 If you have answered yes to all of the above questions, you could have just found yourself one of the most perfect London escort driver jobs in the city. We are now recruiting motivated and reliable drivers who wish to chauffeur our beautiful young ladies all over London and Greater London.
Your qualities
Your qualities should stand out if you are to be successful. Our London escort driver jobs are not just given to anyone who applies. You need to make sure you can really fulfil all of the responsibilities we have outlined. It's not enough to simply have a nice car and to enjoy driving!
You car should certainly be in good working order and capable of getting around London effectively. It should be comfortable too, so that the girls feel happy being transported in it. You will need to be road legal too, meaning that you need to ensure it's taxed and tested and insured.
Responsibility
Whilst we are satisfied to have part time applicants looking for London escort driver jobs, it's important that you don't do too much during the day, or when you are required to be on call for us. We do not want a driver who is likely to sleep at the wheel in the middle of the night because they've been working all day too!
London escort driver jobs at Allstars
If you are ready to apply for a position at Allstars, please see our dedicated page for London escort driver jobs and apply there. If you are successful you'll be notified as soon as possible. We will not be contacting you if you are unsuccessful.