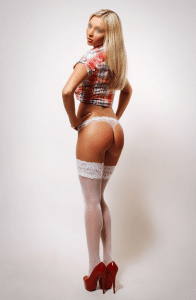 It's come to our attention that not everyone is aware that our girls are available for longer than just one hour at a time. We find that this information is particularly important if you're in one of the Home Counties that we cover, like Surrey or Essex for example. You are perhaps likely to want a Surrey escort that can stay with you for a little longer, because you're more than likely in your home.
We find that when a client is booking a girl to visit their home, they're much more relaxed, and much more likely to book a girl to stay longer. This is of course because they're much less likely to be interrupted, seen or bothered in any way at all. There's nothing like booking a Surrey escort when you are comfortable in your house or apartment and simply in the need of some female company.
Everything is there for you in your home, you have all you need. You might even have a nice bottle of champagne or wine waiting there for when you have the perfect house guest. And let us tell you that you can't get a much better guest than a Surrey escort.
So how long can you book a Surrey escort?
Well, here's the thing. If one of our girls is coming to your home or hotel in Surrey, from somewhere in London, she's likely to appreciate an extended booking if you can do it. This means that it will be well worth her while travelling that longer distance to be with you if you're going to make it worth her while. But the reality of your booking is that you can basically book your Surrey escort (or Essex escort, or any escort!) for as long as you like!
Think if it like this. All the girls at Allstars Escorts are available to you for £100 an hour. So really you can book them for one, two, three hours etc. However, do consider that once you start going up in time, you can also book them for the entire night for just £600! Now that's a record for London escorts, take our word for it.
If you're home alone, book a Surrey escort to keep you company all night!