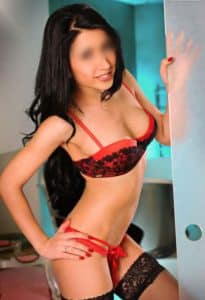 Now that Allstars Escorts are able to take both incall and outcall escort bookings, you need to decide which is best for you personally. It was always easy before when you knew our business was exclusively outcall, but now you may wish to learn about the merits of an incall booking.
Outcall bookings
Historically the outcall escort bookings have mainly been for those clients staying in escort friendly hotels, apartment rentals, and of course their own homes. The beauty of having an outcall service throughout the whole of Greater London is the girls are more than happy to visit you in your own private residence too.
Perfect of course for visitors to London, or those who can also afford a hotel room for a booking. Not always great if you want them in your home, but have neighbours who won't mind their business. However, not all London escort fans actually stay in London, and you don't all have the money for a hotel room whilst you are in town.
Incall bookings
These types of clients most likely visit Central London for the day, they work here, or they just came into town so they don't have to invite girls back to their place. We have already noticed an increase in our incall bookings since we started, and these clients certainly fit this group. It's quite impressive considering that we haven't done much proactive marketing in this area. Many of our regular clients who used to have mainly outcalls have tried the new incall escort service and have used it again and again. We only see great things for this in the future.
Now it's up to you of course. All you need to do is choose which service would suit you best of all. If you want any help with this, our reception staff are always on hand to help you. You can call us up 24 hours a day gentlemen, as always. We're here for you!