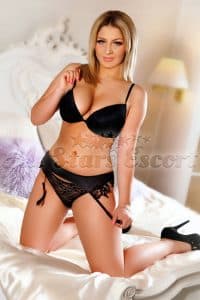 It's been a long time in the making, but we can finally announce that we are now offering incall London escorts from Allstars. Some of you may be saying to yourself "well we knew that already," but we wanted to wait a while to announce it. This is because we didn't have what we felt to be a significant number of incall London escorts to make a big fuss about. Now we have plenty to show off, we're happy to announce it.
We're almost sad to see the back of our outcall only days, but don't worry, we still put just as much effort into this as we always have. Having incall London escorts just makes our job much easier really. We can simply send you the girl's address and leave you to make your own way there. Just like all the other escort agencies in London do really. We're not different.
Incall London escorts
Our Incall London escorts all offer outcall services too of course, but they are happy to be offering incalls too. This has enabled us to offer even more girls to you! You will always find your incall escort's apartment to be safe, secure, clean and tidy and ready to entertain guests. We wouldn't represent girls who didn't look after their place, it's not our style. You will also find them as well presented as they would be were you to book them for an outcall to your hotel room. They may well be "dressed down" a little more, but they will have spent just the same amount of effort to impress you. Make sure you tell them how pretty they look when you arrive!
Be respectful
Because we are still a 24 hour London escort agency, we would like to politely request that when you go and visit our incall London escorts, that you behave in a discreet way and don't draw attention to yourself. We don't want neighbours complaining to our girls and then getting them evicted from their homes now do we? That would be an awful result for the girls, for us and all the other clients that might want to book them (including you!)