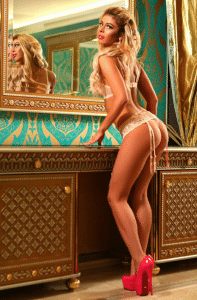 We've long been the agency of choice for those of you who enjoy your cheap London escorts, but we've changed our philosophy somewhat lately. Not that we don't still offer the best value escorts in London of course. You can always find a value girl with Allstars Escorts. It's just that we have moved into high class London escorts too!
High class London escorts from Allstars
There aren't many of them in the gallery yet, but take a little look in our "elite escorts" gallery and you'll see the ones there are really worth a look. We aren't about to start adding just any girl to the ranks of our high class London escorts you see. We're very select at Allstars, we always have been! So you can be sure that when you do book one of these high end angels, you're going to know where the extra pennies have been spent!
Too used to the cheaper girls?
We realise that you may be well used to booking our girls from the cheaper end. There's nothing wrong with this, and you'll always get a outstanding service of course, but you'll never know what the high class London escorts are like unless you upgrade at least once! Who knows, once you've upgraded, you may never go back to the cheaper girls again; unless you're struggling for cash. Allstars Escorts like to think that we have you covered, no matter what your budget!
The price difference isn't that much when you think about it. The girls have always historically been £100, and the high class London escorts aren't that much more expensive to be honest. But you will know the difference when you meet them. In any case, if you're going to book our cheaper girls during peak time and without notice, you could end up paying just as much as you would for a pre-booked high end girl.