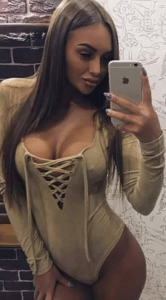 Well, considering that we aren't escorts, it's a little difficult to say really. But we do have a little more experience and knowledge on the subject than most, so allow us to impart a little of our knowledge.
An outcall London escort doesn't have a highly unusual life. It's an interesting one, but not unusual. In much the same way as any of you go to work, so does she. In the same way as you come home, eat and go to sleep, so does she. An outcall London escort may do a very different job, and keep very different hours, but she works hard, enjoys her work, and gets paid very handsomely for it. How many of us can say that we get paid well for a job we love?
Typical day of an outcall London escort
The typical day of an escort can't really start in the morning to begin with. Her day will start when she wakes up, which will more than likely be in the early afternoon. There aren't many clients who book girls in the morning, and when they do, we usually recommend those girls who were not up too late the night before, and those who have already made it very clear to us that they enjoy morning bookings.
So she gets up after lunch mostly and she sticks around until she gets a booking. Then she gets herself all ready etc. and off she goes. These girls are very good at eating on the go and in between. Basically, unless they are going out for dinner, they eat as and when they are hungry.
She will usually take a break if she's had a couple of bookings (if there is time), and she'll go to the gym or do some form of exercise or something for herself. Some of the girls simply hit the shops and that's enough exercise for them anyway. Home again and ready for the late night bookings.
They stay in a lot!
Anyone who thinks that these girls are always out having a great time are wrong. It's a waiting game being a London escort. If they're out and doing something else, they can't be ready in time for a booking when the agency calls, so they elect to stay in and wait for the phone to ring. When they don't want to work, most of them just switch off their phones!