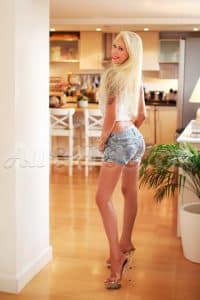 It's becoming more and more common as the escort business grows, for people to accept it and even review their experiences. Some wouldn't agree with it, but we happen to think that this is a service just like any other, so why not review it? If you can help other clients make the right decisions about who to book, and also do the girls a favour by getting them more bookings, then it's got to be a good thing.
When you buy a washing machine, or hire a plumber, you're always keen to find out what experiences the previous customer or client had right? This way you know whether you're going to be satisfied. So there's no difference in an escort review. We really would like to ask you a big favour here. If you see one of our girls, we would politely request that you leave her a review on one of the independent escort review websites.
The independent escort review sites
If the website on which you read the review for one of our girls is independent, you would be much more likely to take it seriously right? It just makes sense, that's all. If someone has taken the time to go to an independent site (whether they're members or not) then it means that they must have something to say. And if the review is on the agency's own website (ours or anyone else's) you're not as likely to believe it.
The main ones to go for are Punetnet.com, Captain 69 and The Erotic Review. All of the sites, with the exception of Captain 69, are all free to join. They are all totally anonymous too, so no-one else will know who you are if you leave any reviews. Captain 69 asks you to pay a £10 a month membership fee, but we don't mind telling you that it's really worth it if you book escorts often. You'll never make a wrong move if you book after reading real reviews. So this should give you even more reason to leave your own reviews on these sites. And do tell us if you do and we'll remember your efforts.