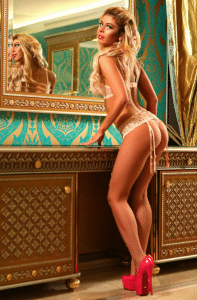 It's not hard to find kinky London escorts, these sorts of women go hand in hand with the escorting community! It takes a certain type of woman to have the confidence to become a professional companion.
Men have always desired women who like to do things a little differently sexually, or those who are prepared to indulge their various fetishes. Most couples are able to communicate their desires with their partners as they grow together, but sadly there are those who cannot. Sometimes it's nice to be with someone who understands you, someone who enjoys the say sexual fetishes, or indeed "kinks" as you. This is why we have a whole host of kinky London escorts here at Allstars.
What type of kinky London escorts are there?
Well, there are a whole host of fetishes out there in the world really. If you can name it, there's probably someone who finds it sexually attractive or otherwise provocative. But we will content ourselves by telling you about those that we have on our website: WS escorts, domination escorts and CIM escorts to begin with, but we are certain that most of the girls on this website have fetishes that they simply haven't shared with us yet!
The most desirable quality of these escorts
By far the most desirable quality in these London escorts, and indeed the point we're trying to make, is the fact that they're all very liberated and confident young women. The fact that they're interested in these various fetishes and kinks is evidence enough to suggest that they're the perfect choice for a client who wants to spend time with a refreshing, uninhibited woman. However, just because she enjoys these things, it does not mean she enjoys doing them with her clients.!
No guarantees gentlemen!
Again, we feel as though we need to remind you that we are not selling a sexual service. Nor in fact are we selling anything at all really. We are representing independent London escorts on our website. We advertise their profiles as they instruct us to, but we are advertising their time and companionship only, nothing to do with sex or any sexual act or fetish as we've been writing about. What goes on between you and any kinky London escort you may book, is entirely between the two of you, and we have no control over the booking, nor do we wish to have.