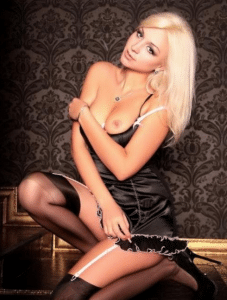 Some of you still don't consider your London escort as an actual "date," but she really is. And we'd like to tell you that once you consider her as a normal date, you're going to have much nicer time. On top of that, once you begin to view it like this, you'll be able to do so much more each time you book a girl.
Why it's a date
The only thing missing from the conventional "date" experience is the fact that you haven't asked her out. You haven't spotted her in a club, pub, or in the cereal aisle. The only difference is that you've skipped this step and gone straight to calling her on the phone. Well, alright, you've called and her friend has picked up (our agency!) and you have asked to meet her at a particular place, at a particular time. So you see, it's not hard to consider it as a real date is it? We suppose the next thing would be the payment situation, but that can be handled quickly and easily can't it now?
Getting used to dating again
If you've been single for a while, dating a London escort is the perfect way to get yourself back into the habit of it again. So, should you wish to find a girl in the conventional sense, you can. Then you only need to do the date. This is why you need to get onto this with your London escort and take things to the next level.
It's all very well having one of our girls come to meet you in your hotel room, but once you've been doing this for a while, you really should move forward. As we said, it's great practice, and you don't really have a conventional "date" in a hotel room do you? Well, certainly not a first date anyway! Take them to dinner. Obviously, your escort can come and meet you in your hotel (or you may even decide to dine in your hotel!) Either way, you're having a dinner date. And it really doesn't have to be too amazing either. Our girls are prepared to dine in most places, as long as they're not too cheap of course! These are classy girls.
So get the most out of your experience and take your date to the next level – It's good practice!