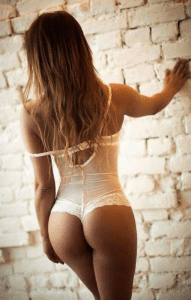 Yes, we know that you're going to accuse us of blatantly promoting our girls, and you wouldn't be far wrong. But the fact remains that if you want a truly professional companion, you simply have to book one through an agency. Allow us to explain further.
You can book London escorts all over the place. You can find them in call boxes for goodness sake! Yes, we know, still! We thought all that had been banned to tell the truth. You can book them from Adultwork.com, Vivastreet, Backpage etc. and probably many more places, but you can't always count on them being professional. If they're advertising anywhere other than an agency, they're probably one or more of the following: independent or not good enough for an agency. What does this mean?
Independent escorts
Independent London escorts are alright if you know them well enough. However, too many clients suffer bad experiences with independent girls simply because they can get away with it. Using old pictures that don't represent them well, changing their mind on the price, not showing up etc. All these things can be perpetrated by an independent escort. But like we said, if you get lucky, you can indeed find some really good ones.
The beauty of an agency is that girls wouldn't be able to get away with this sort of nonsense. Not that an agency has any control over a girl of course, but if she messed a client around like this, we would simply stop representing them. So, you see, agency girls have a lot more to lose. They are unlikely to be unprofessional because they simply won't get the bookings. We also have our own systems in place to let other agencies know about problematic girls!
Agency rejected girls
Some of the other girls you will find on those websites we mentioned earlier: Adultwork and Vivastreet etc. are simply not good enough to be represented by a good agency. Some have been rejected because they have caused problems elsewhere, some just don't have what we think it takes, others are simply not located in the right areas. We could also turn a girl down because she can't accommodate our clients too, or she is restricted on the amount of time she can dedicate to her career. We only want truly professional escorts at Allstars Escorts.
Allstars Escorts professional companion
If you want a professional companion then you need to book through a reputable agency with a good track record for recruiting quality girls. We have always represented the best outcall girls at Allstars and we always have our client needs in mind when sorting out a booking.