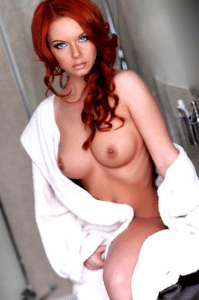 Where do those celebrities hang out? Well, it depends which celebrities you want to emulate. There are a lot of these people in London, and we've been having a little look to see where you can go to live life like a celeb! Don't forget to take one of our young escorts with you!
Our young escorts love to go to these places too, it makes them feel very special indeed. As if you guys don't make them feel special enough! If they can find a bar where Brad Pitt has been drinking, they'll sit in there for days just waiting to see if he comes back! We're kidding of course. But there is one thing you can safely say about hanging out in celebrity hotspots. These celebs don't hang out just anywhere do they? It's always the best!
Celebrity hangouts our young escorts enjoy
Quaglino's – 16 Bury Street. This place is lovely inside. You'll pay a pretty penny to hang out in here, sip cocktails and dine, but you will certainly spot a few celebs in the process. If you're a little famous yourself, watch out for the paparazzi and you might want to be careful if you're taking one of our young escorts along!
Purl – Blandford Street. Holly Willoughby still hangs out in this speakeasy type bar, but no is the answer to your next question. You probably won't be able to buy her a drink and have a chat! Take an escort with you and she'll probably notice you then!
Long Bar Sanderson Hotel – 50 Berners Street. You'll be hanging out with the elite here, so you'd better be suited and booted! You'll look fine with a beautiful companion on your arm however, and no-one will be looking at you. Great for celeb spotting, but don't ask for "selfies"!
That's just three places that are hot at the moment, there are literally hundreds more of course. This is mainly because there are hundreds of celebrities in London, and more come in and out all the time. So why not get yourself dressed up, go out, book a professional companion and have yourself a celebrity night in London? You really can do it. If you've got plenty of cash that is! Lucky for you that our stunning young escorts don't cost that much!