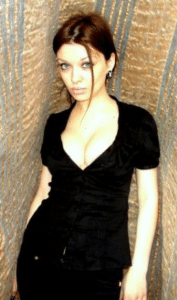 It's a career choice at the end of the day, in much the same way as any other. Some people choose to be nurses, some lawyers, models, rock stars etc. etc. The list goes on and on doesn't it? But the fact remains that the girls you see here on this website have chosen a career in London escorting.
Some might say this is wrong in some way, but not you guys we're sure! You guys are here specifically because you can totally appreciate the London escorting industry and everything that it encompasses. Because after all, it is indeed a way of life!
Why choose this way of life?
Girls mostly choose this way of life because of the glamorous lifestyle. And it really is actually! Yes, they may sometimes have to spend time with people they'd rather no, but they are highly professional and understand the rules of the game very well indeed. Although it may not be something you like to hear, you would never actually know if one of these girls didn't actually like you!
The glamorous life will always attract young women, from all over the world. And the promise that they'll get paid handsomely for having this level of fun is an amazing bonus of course. Dining out in fancy restaurants and sipping cocktails in fashionable bars etc. is all very commonplace indeed for outcall bookings. And it's because of these outcalls that the girls have to do a certain amount of shopping. As you can more than likely gather, the shopping is no hardship for those ladies! It's yet another reason they opt for a career in London escorting.
Money, money, money
Arguably the greatest bonus! The money that a popular escort can make is astounding. And actually it's not something that most of the girls even realise before they start working. They're attracted by the other things, and London itself of course (let's not forget that!) A good day can mean thousands for a popular London escort. And this isn't necessarily seeing lots of clients either. A dinner date and an overnight with just one or maybe two clients. And these young ladies do so love to be wined and dined in style.
Being a London escort: Working for themselves
There are very few jobs for young women (or young men for that matter) that allow them to work their own hours and control their own finances in the same way as an escorting career. Wouldn't you choose a career like this if you could get away with it?!