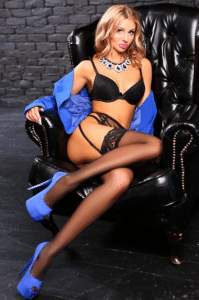 To hell with Valentine's Day! That's what we say, and we're pretty damn sure a number of you will agree with us. Hell, why else would you be here on Valentine's Day? You've got the right idea though, you really have. Book yourself a girl and to hell with all the ritual leading up to it. Have the girl of your dreams when you want her, where you want her, for as long as you want her!
A Valentine Date
You can make it a special "Valentine" date if you like, but it's not essential by any means. Your chosen escort won't really be concerned about this day, although she might be made up with a little gift or an extra special bottle of champagne perhaps. But then you can do this almost any day can't you?
Your perfect date
So, let's dispense with the word "Valentine" and just call it a date shall we? What's your perfect date night? We know that it involves a stunning woman of course, and that you can get from us. Our escorts have a habit of making the dates they go on, very enjoyable indeed! Most of you would opt for a dinner date we're sure. But there is so much more to do in London, you should perhaps use your imagination a little. If you want a classic "date" experience, meet her in a bar somewhere and have a drink together, before going on elsewhere. How about a gallery or a museum? Somewhere you can actually talk and get to know them? No, it doesn't really matter because you'll probably never meet again, but it's worth it for the experience.
With these prices, why not?
When you book London escorts for £100, or thereabouts, you can afford to make things a little more special really. You can book two hours with one of our girls for the same price as one escort would cost you from another agency. It's just a case of you believing in how good it can be. If you can take the gamble and trust us, we're quietly confident that you will find the first "getting to know you" hour will greatly enhance the second hour. Got to be worth it right?